Blog
President's Blog

: Legislation on education, patent reform and transportation would benefit the tech industry


Jan 6, 2015 by Bill Sproull

North Texans are huge beneficiaries of our technology industry. At Tech Titans, we believe that a passionate pursuit of technology creates the innovation and productivity that benefits the lives of North Texans today and tomorrow.

Our Texas legislative environment is a vital part of the tech ecosystem that helps fuel the Texas economy. The MTBC Board of Directors has approved our 2015 state legislative agenda based on input from the members, who employ more than 250,000 Texans...(read more)
Guest blog: Product and service innovation

-May 12, 2014 by Branden Williams, Sysnet Global Solutions, MTBC member
Innovation takes many shapes among executives trying to push their companies into better competitive positions. I'd like to take you through some of those types of innovation to get your creative juices flowing. Where possible, I will provide additional reading that you can get either online, through some Google searches or at your nearest library...(
read more
)
---
Key trends driving business innovation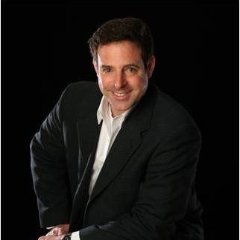 -Sep 22 2014 by Peter Balbus, Managing Director of Pragmaxis LLC

Virtually all businesses today face a common enemy: the forces of commoditization. While market differentiation has always been a key factor in sustained growth and profitability, the erosive effects of commoditization, and the speed with which proprietary differentiation becomes industry "table stakes," have never been more rapid or more pronounced. Continual business innovation is the antidote to these forces of commodization, and much of this innovation can be generated at the juncture of advanced business and IT strategy...(read more)




---
UTD Arts and Technology (ATEC) Building
video blog with Tech Titans President Bill Sproull



* * * * * * *

Texas Legislature should keep Texas graduation standards high

Texas has blazed a trail of raising high school graduation requirements and testing standards to meet the growing demands of the 21stcentury. For years, these efforts have attracted national attention and set the stage for other states to follow suit. Now, a concerted push by state legislators to reduce academic rigor in Texasis attracting an entirely different type of attention.

In what can only be characterized as adisappointing retreat from academic standards, the Texas House of Representatives passed House Bill 5 last month. The bill would eliminate the State's current 4x4-recommended, high school graduation plan and reduce the number of end-of-course exams from 15 to 5.

An educated workforce is the backbone of our economy. Now is not the time to reverse course, lower expectations and water down the curriculum. All high school students – whether they plan to get technical training or go to college – will be better prepared for future jobs by maintaining our state's current rigorous graduation requirements, especially in math, science and English.

Already, almost half of Texas community college students require remedial math courses. HB 5 would require fewer math and science courses to graduate, and it would also remove Algebra II and English III testing requirements to get a "foundation" diploma under the proposed legislation.

Studies have shown that fewer than 20 percent of students whose highest-level math course was geometry earn a bachelor's degree. The number jumps to 39.3 percent for students whose most challenging course was Algebra II (Adelman from the Department of Education). These statistics illustrate the direct relationship between challenging high school coursework and college success.

According to reports, the number of Texas jobs requiring post-secondary education will have grown 20 percent between 2008 and 2018, and jobs in science, technology, engineering and mathematics (STEM) will have grown by 22 percent—faster than in most other states. More than 90 percent of those jobs will require post-secondary education. (The Georgetown University Center on Education and the Workforce)

High school students graduating under the proposed requirements in SB 3 are less likely to acquire the skills necessary to qualify for jobs in an increasingly-competitive global marketplace. Part of the problem with HB 5 is that it allows the student and their parent to elect the easiest path to graduation as the default plan, rather that making them opt-out of the more rigorous 4x4 plan today. What ninth grader wouldn't want the easier path?

Yet, then pushed towards academic rigor, our Texas students rise to the challenge. While the state has been increasing graduation standards under the 4x4, our graduation rates have also increased! The graduation rate rose from 63 percent in 2007 to 72 percent in 2011. This is the opposite of what the proponents are saying about the need for HB 5, that our tough graduation standards will cause too many students to drop out of high school. The evidence does not support their position.

If Texas employers are unable to hire qualified new recruits, our companies will quickly look elsewhere for a supply of technical workers and technology-based jobs will move out of state. Moreover, reducing state-wide educational standards will serve as a deterrent for companies interested in relocating to Texas.

It is reasonable to compromise on reducing the number of end-of-course exams; however, it is unacceptable to compromise on the future of our students by lowering graduation requirements.

What we gain by taking short-cuts on academic rigor in high schools, we sacrifice in job placement for students and economic growthfor years down the road. Do not sell our students, or our state, short.

William C. 'Bill' Sproull is the president/CEO of Tech Titans, the largest technology trade association in Texas, advocating for the growth of the technology in North Texas.